Florida Keys Real Estate & Rentals
ISLAND BREEZE REALTY
CALL: 305-743-8328
Meet The Island Breeze Realty Team!
Hello and thank you for visiting! It is my goal as your full service real estate company specializing in the Marathon, Key Colony Beach, and Flamingo Island areas of the Florida Keys, to provide you with superior service at all times. My local expertise and extensive real estate experience will benefit you whether you are serious about buying or selling a home at this time, or are a returning client checking out the many homeowner resources I offer.
I consider this community an excellent place to reside and would love to share with you my enthusiasm for the many neighborhoods that encompass it. I pride myself on providing unparalleled service and look forward to developing a long-term relationship with you. Please feel free to contact me directly if you would like to discuss how I can best assist you with your real estate needs or contact any of our office staff below to assist you.
Sincerely,
David Grego
REALTOR®, GRI
2018 Marathon & Lower Keys Association of Realtors Board President
2018 MLKAR Realtor of the Year
Past President and Active Member of the Marathon Rotary Club #4459
Graduate of Leadership Monroe County, Class XVIII
Top 5 of the Highest Producing Agents Throughout the Entire Keys
David has executed more than 375 real estate transactions & counting during his real estate career!
Fun Fact: David appeared on the HGTV Beach Hunters The Florida Keys House Hunt Episode with the Buyers of our "Life's A Beach" Vacation Rental Home.
Click here to read my reviews!
Jo and her husband David have been full-time residents of Marathon since 2005. Jo has many roles at Island Breeze Realty: marketing, accounting and the general management of the office. Before moving to Marathon she attended Indiana University and was a financial analyst for Lincoln National Life Ins. Co. in Fort Wayne, Indiana. After marrying David in 1999 she started doing the accounting for his construction company and has been working with David ever since. Jo is currently very involved with the Marathon community. She is an officer on the board of directors for the Grace Jones Community Center, a member of the board of directors for the Zonta Club of Marathon, the score keeper for the Key Colony Beach ladies golf league, and is involved in many other community activities as well.
Carly has worked alongside David since 2016 helping to coordinate many of the listing aspects for the sellers as well as assisting potential buyers. Carly focuses on listening to the needs of the client and paying close attention to detail. Prior to her real estate career Carly worked as a licensed veterinary technician for many years. Her patience and attentiveness to the needs of her patients has carried over into her real estate career.
I take great pride in the fact that I was born in Marathon, the heart of the Florida Keys! My family has lived in the Keys since 1955 and I love nothing more than helping someone find their dream home here in paradise. I have great local knowledge of the schools, waters and the neighborhoods. I joined the Island Breeze Team in 2014 and feel privileged to be a part of such a great group of people. We strive to make your sale or purchase a breeze!
I am proud to say I have lived in the fabulous Florida Keys since 1990. I have lived from Key West to Marathon and currently reside in Marathon since 2008. With an abundance of knowledge for properties located in the Middle Keys, I would be honored to help you purchase or sell your home.
I started in the Rental management business in 2011 and I have always had a passion for assisting others with professional and reliable expertise. I am a proud member of the Marathon & Lower Keys Association of Realtors and the Greater Marathon Chamber of Commerce. This year I also joined the Outreach Committee with our local board. I can communicate in Spanish when needed as well. I look forward to accommodating you with your real estate needs.
Click here to read my reviews!
Stephany Duvall has over 22 years of sales, sales training and sales management experience. She worked for a multi-billion dollar corporation as one of their top 5 VP's of Sales. In her professional career, she has sold over $260 million. Her portfolio of expertise not only includes selling but real estate investing, renovations, construction and consulting.
Locally she is very involved in the Marathon and Lowers Keys Association of Realtors as the Director and RPAC/Government Affairs Chair. She was also the 2022 Rookie Realtor of the Year.
Born and raised in South Georgia, Stephany holds a Bachelor's from Georgia Southern University and Master's from Georgia State University. Stephany Duvall is Level 2 Wine Sommelier and received 4 levels of wine certification in Bordeaux, France. She is also a certified Registered Dietitian, and certified yoga instructor.
Click here to read my reviews!
Saara Staten has several years of extensive local government experience specializing in the City of Key Colony Beach. While working in local government, Saara focused on improving local vacation rental regulations, instruct property manager courses, and support the community in economic development. She is very excited to share this local expertise with those interested in buying and selling in the Florida Keys! Saara is bilingual.
I moved to Marathon in 1987 from Illinois. Marathon has always been special to me as my grandparents lived here when I was a child. I met David Grego in 2006 when my husband and I were selling our home. After living here so long we knew too many realtors and didn't want to combine friendship with business. We decided to hire David because we didn't know him! After working as a Certified Medical Assistant for many years I left the field in 2017 and started working for David. I work as David's assistant and part time office manager.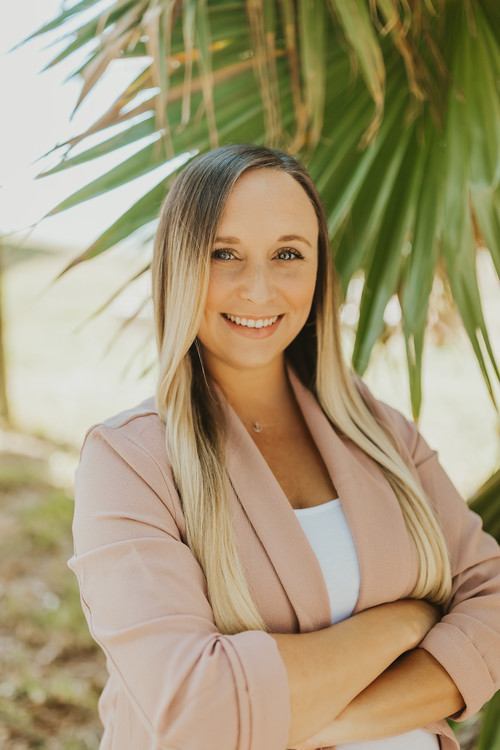 Born and raised in Fort Myers, Florida, I grew up visiting the Florida Keys almost every summer to enjoy boating and offshore fishing with family and friends. I always dreamt of living here and officially made it a reality in 2020. Here in Marathon is where I met my fiancé who was born and raised in the Keys and is an expert Fisherman. After moving to Marathon I started working as a Listing Coordinator for a local real estate company and learned my love for the industry. I decided to pursue my passion and obtain my Real Estate License. I'm honored to be a part of the Island Breeze Team as a licensed Realtor. My goal is to help others turn their dreams into reality when it comes to buying or selling homes in the Florida Keys!
With over 20 years of living in Marathon, Astrid has developed a deep understanding of the community and its unique characteristics. Her proficiency in vacation rental management and reservation vacation sales adds another layer of expertise, particularly for those interested in exploring investment opportunities in the thriving vacation rental market of the Florida Keys. Astrid can effectively assist both English and Spanish-speaking clients, ensuring a smooth and efficient communication process. Whether you are searching for your dream home or looking to invest please do not hesitate to contact Astrid.
Meet Nate, your go-to Florida Keys real estate expert with a passion for coastal living. With a diverse background in real estate and business, I understand what it takes to make your real estate dreams come true. As an avid fisherman and ocean enthusiast, I'm not just helping you find a property; I'm casting a net to reel in your coastal dream home in the beautiful Florida Keys.
I have a deep understanding of the allure of coastal living and bring firsthand experience as a second homeowner in the Florida Keys, specializing in investment properties, vacation rentals, and primary residences. I've even built multiple custom homes, showcasing my design and innovation skills. Plus, I'm intimately familiar with the unique build process in Monroe County.
With an engineering degree, an MBA, a successful career in medical device sales, and owner of several franchise businesses in the customer service industry, I bring a unique blend of skills to the table. I'm dedicated to excellence and committed to making your real estate journey a success. Let's connect and make your coastal living dreams a reality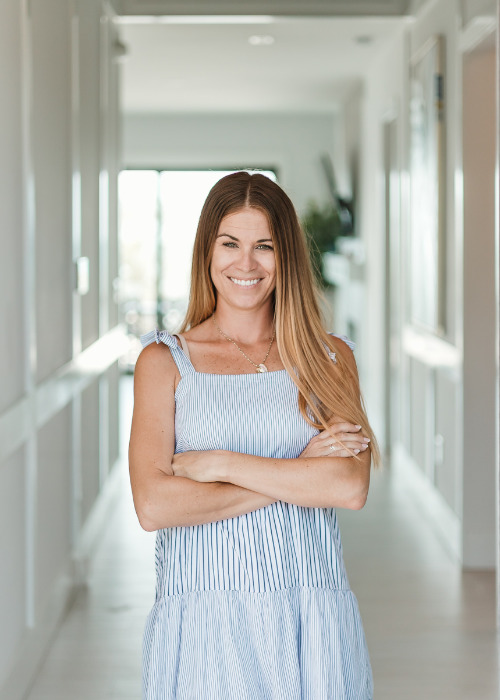 Hey there! I am Kasey Platt-Callion, a 30-year old REALTOR born and raised in beautiful Marathon, FL. My husband, John Callion that is a very well known local charter captain.. I spend my free time with my family traveling as well as advocating for my sons rights as a child with special needs and I wouldn't have it any other way. I am very excited to kickstart my career as a Realtor and serve the entire Florida Keys community. With my expertise in vacation rentals and my outgoing, go-getter personality, I'm here to help you find your perfect home or investment in paradise. Call me today and lets make your real estate dreams come true together!
About Island Breeze Realty
Island Breeze Realty is absolutely top-notch! From the moment you step foot into our office, you'll be greeted with warmth and professionalism. Our team of agents is incredibly knowledgeable and experienced, ensuring that every client receives personalized attention and expert guidance throughout the entire buying or selling process.
What sets Island Breeze Realty apart is our unwavering commitment to client satisfaction. We truly listen to your needs and go above and beyond to find the perfect property or buyer that matches your criteria. Our attention to detail is impeccable, making sure that no stone is left unturned in delivering exceptional service. We always put our clients' best interests first, so you can count on us to provide transparent communication, honest advice, and reliable guidance every step of the way. Island Breeze Realty understands the importance of staying up-to-date with market trends and utilizes the latest technology.
Not only does Island Breeze Realty excel in residential real estate, but we also have a strong presence in commercial and investment properties.
If you're looking for a real estate company that combines expertise, professionalism, and genuine care, look no further than Island Breeze Realty. We will exceed your expectations and make your real estate journey a memorable and successful one.